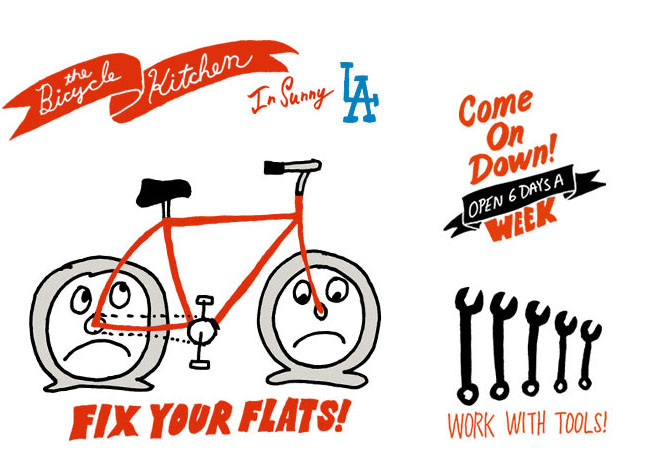 4429 Fountain Ave, LA CA 90029
Learn more...
Get yer FOK ROCK mp3's. Good music man!!!! (F.O.K. = "Friends Of Kitchen") Learn more...
Pieces of stitched cloth with graphics on it that sits on your head. More...
support for the Bicycle Kitchen has been provided by the Metabolic Studio, a
direct charitable activity of the Annenberg Foundation led by Artist and Foundation Director Lauren Bon.
Site by Type Goes Here